Kids Closet in St. Louis
Getting children to clean their rooms has been a problem plaguing parents for decades. While we know that there are many methods for dealing with this issue, a custom kids closet system from Beyond Storage may be one of the most innovative. Whether you have a pre-schooler or high schooler, we can utilize the existing space to create a storage solution for their lifestyle and adapt it as they grow.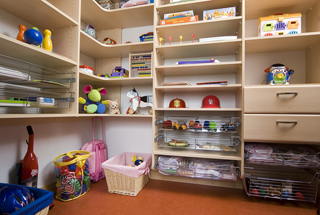 Customizing Your Closet
At Beyond Storage, our designers will work with you to create the custom children's closet for your current and future needs. Since each closet we design is fully customizable, it is easy to make the necessary changes as you child grows older. We have a variety of custom children's closet accessories to help children become more organized. From wire baskets and bins to custom cubbies, we have the perfect storage solution for your child.
Drawers
Shelves
Cabinets
Hanging Racks