Closet Company in St. Louis
Looking for a better functioning closet, but don't know where to start? Well at Beyond Storage in St. Louis, we design, manufacture and install closet systems to fit your needs, taste and use of the space itself.
Unlike other closet companies in St. Louis, our professionally trained design team will help you think outside the generic closet and create a space that effectively utilizes shelving, drawers, hanging features and other accessories to get the most out of your space.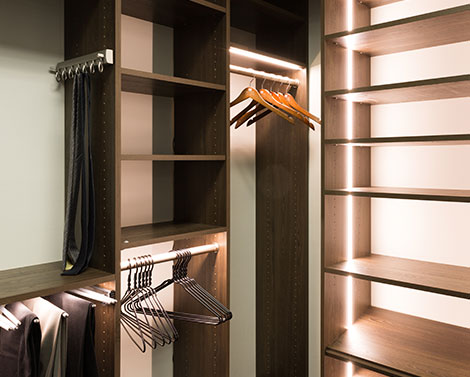 Closet Types
No matter your preference, we offer a full line of closet systems that will work with the layout of your home. Each type of closet allows you to select custom features and finishes, so once you've selected the type you need, our designers will work with you to create a complimentary 3D rendering, so you can see with your own eyes what the new closet system will look like in your home.
Customizing Your Closet
As a closet company with over 30 years experience in St. Louis, we've spent decades learning how best to serve the closet storage needs of our customers. That is why all of our closet systems are backed with competitor price matching, and also come with a homeownership guarantee to ensure you receive the best price available and the peace of mind that comes with a quality manufactured and installed closet.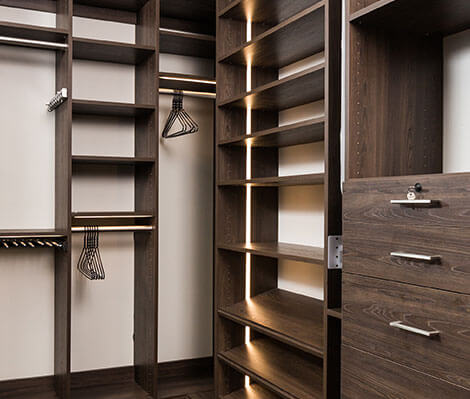 Match Your Home DecorCustom Styles
At Beyond Storage, we specialize in finding the ideal style of closet cabinets and finishes that works well with your home decor. When planning your new custom closet with Beyond Storage, choose a following style as inspiration:
Contemporary
Modern
Classic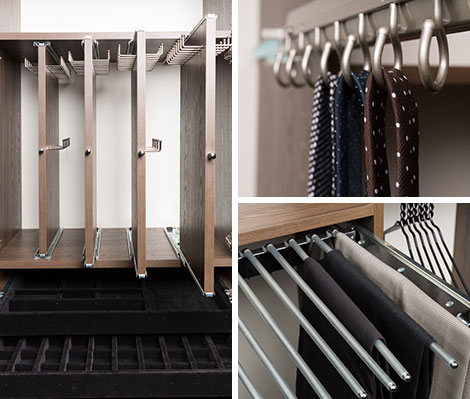 Accessories
Understanding the needs of each of our clients, we provide a large variety of custom features that we can add and install to any custom closet design to help with your closets functionality. Common examples are:
Drawers
Shelves
Cabinets
Hanging Racks
Valets
Cubbies
Hooks
Mirrors
Safes
As one of St. Louis' premier closet companies, we are ready to take on your new closet project. Call us today at 314-997-0150 or fill out our free design consultation form.