Walk-In Closets
Custom walk-in closets respond to many needs and wishes, from the need for space to organize all your clothes and accessories to the wish of owning a beautiful and spacious room to get ready in. At Beyond Storage in St. Louis, we will work with you to create that elegant and roomy custom walk-in closet you have always dreamed of. We have years of experience with designing and building spectacular walk-in closets for our clients.
In addition, improved closet organization will help bring balance to your life and allow you to spend more time doing the things you love in St. Louis. However, with an endless array of colors, hardware, and accessory options, it's not uncommon for our client's new custom walk-in closets to become one of their favorite rooms in the house. We all want to look our best and a well designed walk-in closet not only keeps our clothes in better shape, but it provides a nice atmosphere in which to assemble our look each day.
Custom Walk-In Closet Accessories & Options
Customize your new walk-in closet with our full line of options and accessories. Below are just a few of the many custom walk-in closet accessories we offer. View our full line of closet accessories.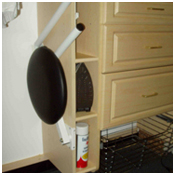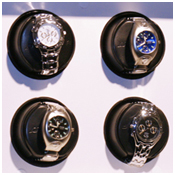 For more information about a custom built walk-in closet in St. Louis, call us at 314.997.0150 or fill out our contact form for a free consultation from a member of Beyond Storage's design team! Your dream closet is closer than you think.