Home Office Storage in St. Louis
Whether you need a desk for one or a multipurpose workstation for the whole family, Beyond Storage can turn your home office storage area into a functional and attractive space. Using a combination of cabinets, shelves, file drawers, desktops and other home office tools, our design team in St. Louis can create your ideal working space.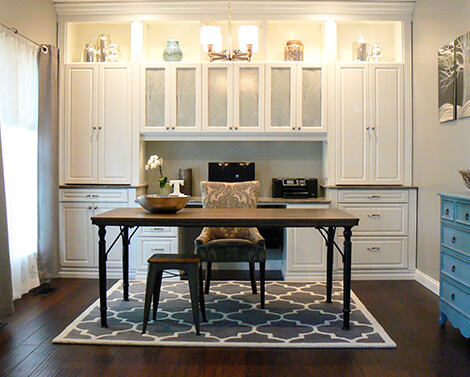 Customizable Storage Systems for Your Home Office
Match Your Home DecorCustom Styles
Our home office storage systems are available in a wide variety of colors and finishes to allow your at home office environment to blend seamlessly into your home decor.
Pull-Out Shelves
Heavy Duty Slides
Large Cubbies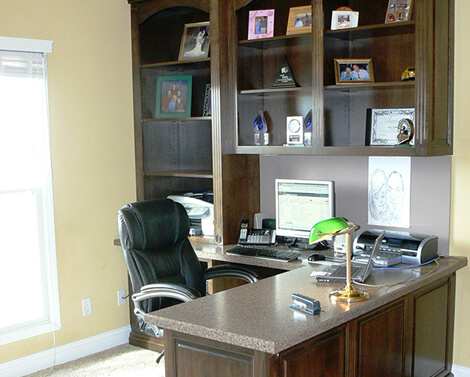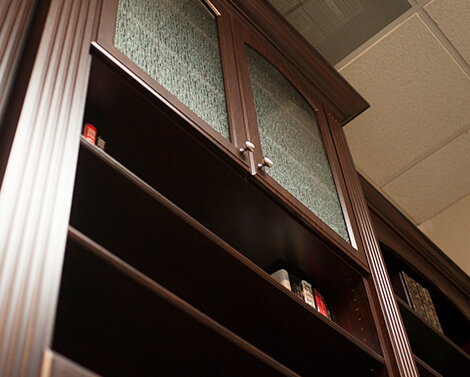 Accessories
Beyond Storage also offers unique home office storage accessories to complement any desk including pull-out shelves, heavy duty sliding file drawers and a variety of cubby sizes. Our designers will work with you to provide storage solutions that are especially made for your space at a competitive rate.
Ready to organize your home office? Call the design professionals at Beyond Storage in St. Louis to get started today at 314-997-0150 or feel free to submit a free design consultation form request.