Custom Storage Solutions in St. Louis
Do you have spaces that need built-in cabinets, shelves, counters and other storage solutions? With our extensive design experience, manufacturing and installation capabilities, our professional design team has the skill and experience to install custom home bars, built-in cabinets, bookcases and more.
No space is too big or too small for Beyond Storage to create the custom space you have been dreaming of.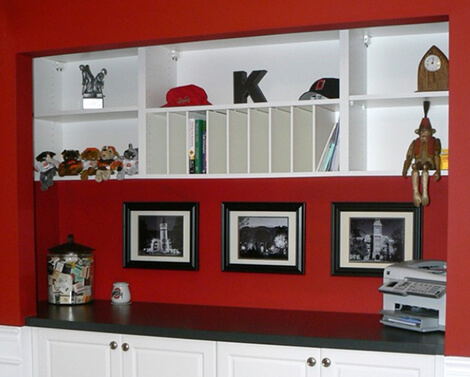 Match Your Home DecorCustom Styles
Whether you need an extra storage room or a well-organized exercise room, our expert designers will create the perfect space solution for you.